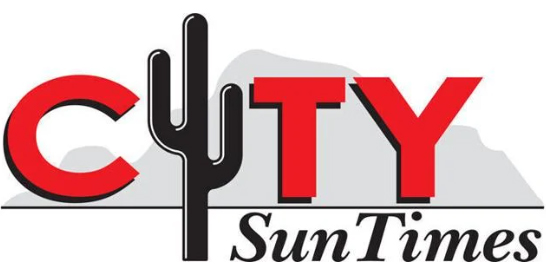 Just about every morning, a dedicated group of volunteers at the Kiwanis Club of Carefree gets behind the wheel of one of the organization's trucks and hits the road. The volunteers stop off at points throughout the Valley to pick up donated furniture, all of which makes its way back to the Kiwanis Marketplace.
That work is just one step in a long process that keeps the shelves stocked at the Kiwanis Marketplace, but it's a crucial one. This month, the organization is getting the word out that these kinds of volunteers are needed in order to keep things running smoothly.
Volunteers are also needed at the store to process those donations when they come back in, assigning a value to each item to hit the shelves. And yet more volunteers are sought to work as cashiers.
The Kiwanis Marketplace is a foundation of the Kiwanis Club of Carefree, a nonprofit dedicated to promoting the well-being of the community, primarily through helping children. According to Kiwanis Marketplace general manager Alex Perez, 70% of the sales at the store go directly back to the community through the organization's various programs. The remaining funds are used to pay bills and keep the lights on.
Volunteers do get a few perks for their work at the Kiwanis Marketplace, including a 40% in-store discount for those who consistently work a total of 16 hours a month. Other perks include getting to know dozens of other area residents, and there are even a few themed parties throughout the year, including one centered around Volunteer Appreciation Week.
Lori Halper is a longtime volunteer at the Marketplace, and there are a number of reasons why she keeps coming back.
"You always wonder what you're going to get when you open up a (donated) box," she said. "So every day, it's something new and it's our social life here. We like the people that come in and visit us every day. And we like the people that work here. It's just a fun environment and plus,  we're helping out the community, doing good things."
Halloween
The Kiwanis Club of Carefree is also working hard to get the word out about the great Halloween options its store contains. For starters, there's no shortage of costumes in stock for those looking for an easy route for the big day.
There's also an endless array of build-your-own costume ideas throughout the store.
"We'll have a few costumes, but we tend to put more out where people can piece together their own costumes," Perez said. "We'll have designated racks and shoes specifically for (Halloween) to give people ideas of things to use for building their own costumes."
The Marketplace will also have a special Halloween sale Saturday, Oct. 28. Perez said, in addition to the discounts, the store will have candy for kids and a costume raffle, where anyone who comes in wearing a costume will be entered to win a $100 Marketplace gift card.
For those interested in volunteering or shopping at the Kiwanis Marketplace, the store is located at 6535 E. Cave Creek Road. The Marketplace is open from 9 a.m. to 5 p.m. Tuesday through Saturday.