Help the Kids by Donating to the Marketplace!
We accept furniture, home goods, books and movies, clothing, electrical goods and sporting equipment. Please refer to our donation guidelines below for exceptions.
DONATION DROP-OFF
Donation hours are 9am – 5pm Tuesday – Saturday. Our donation door is located on the south east corner of the building. Volunteers will be available to accept your donations as well as provide you with a donation receipt. If you have a furniture donation please park in the front north east loading zone and inform a cashier at the cashier counter.
LARGE DONATION PICK-UP
If you have large furniture or a large quantity of items we also have a large donation pick up service. Please call 480-488-8400 to schedule a pickup. One of our representatives will return your call within 24 hours (Tuesday – Saturday). Our pick up days are Wednesday, Friday and Saturday in the morning.
WHOLE HOUSE PICK-UP
We also offer a whole house pick up service following our standard donation guidelines below. Please allow a minimum of 10 business when scheduling your appointment to allow us time to allocate sufficient resources. If needed the home goods can be packed by us with advance notice.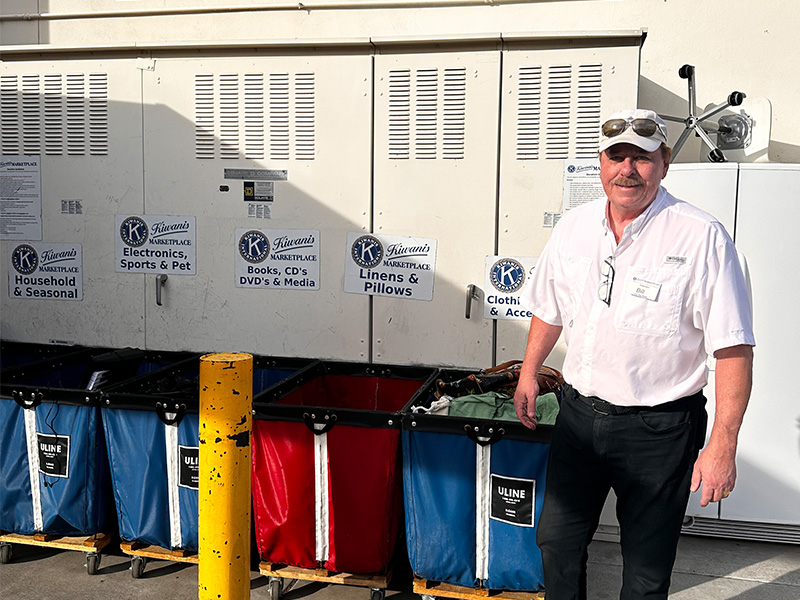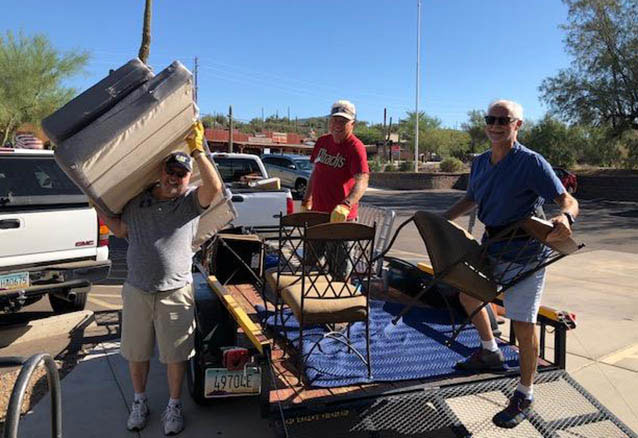 Donation Guidelines
General
NO CHEMICALS, PAINT, OIL, AUTOMOTIVE FLUIDS, PROPANE TANKS
No automotive wheels and tires
No bicycle or motorcycle helmets unless new in a box
No carpet, carpet tiles or underlay. Rugs must be in clean saleable
No construction materials doors, windows, tiles etc
No large exercise equipmen Treadmills, rowing machines, stair masters etc
No mattress toppers or pillows unless new in packin Linens must be clean.
No mirrors without frames or glass table tops without bases
No pianos, player pianos or organs
No unsealed household cleaning products
No Drapes (inc. hanging hardware), valances, blinds, shutters, patio dog doors etc
No Christmas trees that are not working/incomplete and only during Oct/Nov/Dec
Electronics – Must be in fully working condition
No printers without WIFI Printers must have ink or toner
No CRT TV's or computer monitor
No rear projection TV's or plasma TV's (big heavy flat screens)
No built in appliances
No ceiling fans
No fax machines
Furniture – Must be in saleable condition and a standalone unit.
Large furniture items must be unloaded in the front loading zone.

No bed frames, mattresses, box springs, headboards, footboards and futons
No built in wardrobe pieces
No cribs, baby strollers, high chairs, playpens, car seats boosters or potty chairs
No desks larger than 4′, corner desks, or multipart desks
No filing cabinets
No kitchen cabinets or counter tops
No part pieces of sectional couches
No sleeper couches
No TV stands, entertainment centers and armoires